About SMC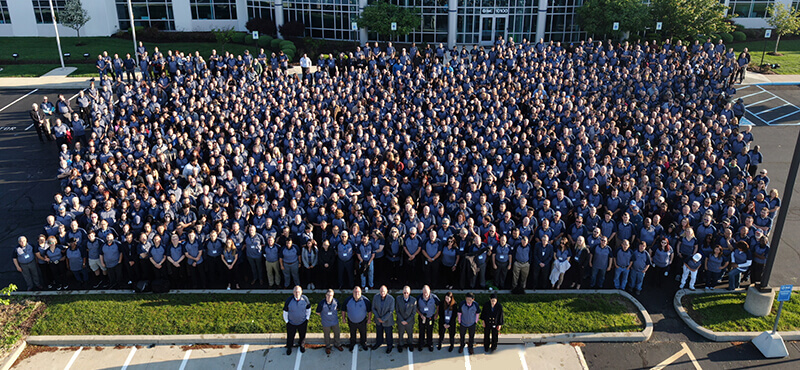 SMC Corporation of America is a part of a global organization that supports our customers in every industrialized country and is the U.S. subsidiary of SMC Corporation based in Japan. Since its establishment, SMC has been a leader in pneumatic technology, providing industry with technology and products to support automation based on the guiding principle of "contributing to automation labor savings in industry." Over the past 50+ years, SMC's products have become established as a recognized international brand through sales, technical, supply and after sale services in world markets. Sales have grown to achieve a 30% global market share.
Subsidiaries and joint ventures have been setup in a total of 53 countries. Production facilities are located in 30 countries. In addition, a sales network extends throughout 83 countries, with local services in 500 locations. SMC offers technology accumulated through the years, engineers that bring it to life in new products, production capacity which can deliver a variety of products in a short time, and an extensive sales network in the U.S. and throughout the world.
With its goal of ever more advanced automation, and using its many achievements as a base, SMC is developing high quality, highly reliable products to contribute to automation in industry, as well as in familiar areas of everyday life.
SMC is dedicated to deliver first-class business solutions to our customers through superior products and top-notch customer service by creating an environment for our employees where each person is valued, challenged to reach his or her full potential, and contributes to the growth of the company, community and themselves.
Value Proposition
We partner with our end user customers to discover creative ways to reduce overall compressed air and electrical consumption more than anyone else in the industry. Our comprehensive approach focuses on consuming less raw materials in our manufacturing process by making our products smaller, lighter and extending the operating life.